Call To Action
One of our clients approached us needing assistance in creating a coworking space that would service Wilmington's vibrant small business community. The scope of the project was broad, requiring us to not only develop a branding identity and web presence for their business, but assist in the design of its physical location and marketing as well.
Branding Development
Our team began this undertaking by focusing on the bare essentials: the name and logo. The core concept of the business was to create a space where small enterprises can find a space to work, have readily available productivity resources, and benefit from the organic networking that stems from working with similarly sized businesses in a common environment.
Some initial concepts: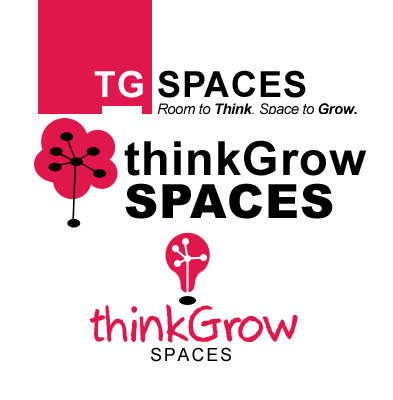 After developing several variations of names and accompanying logos, our team agreed on the name ThinkGrow Space. Directly interpreting the symbolism in name, ThinkGrow Space's logo represents an abstract plant taking the place of the filament in an incandescent light-bulb. With the name and logo in place as the basis of the branding mechanism, our team was now ready to move on to the next phase of the project.
Final design:

Business cards:
Website: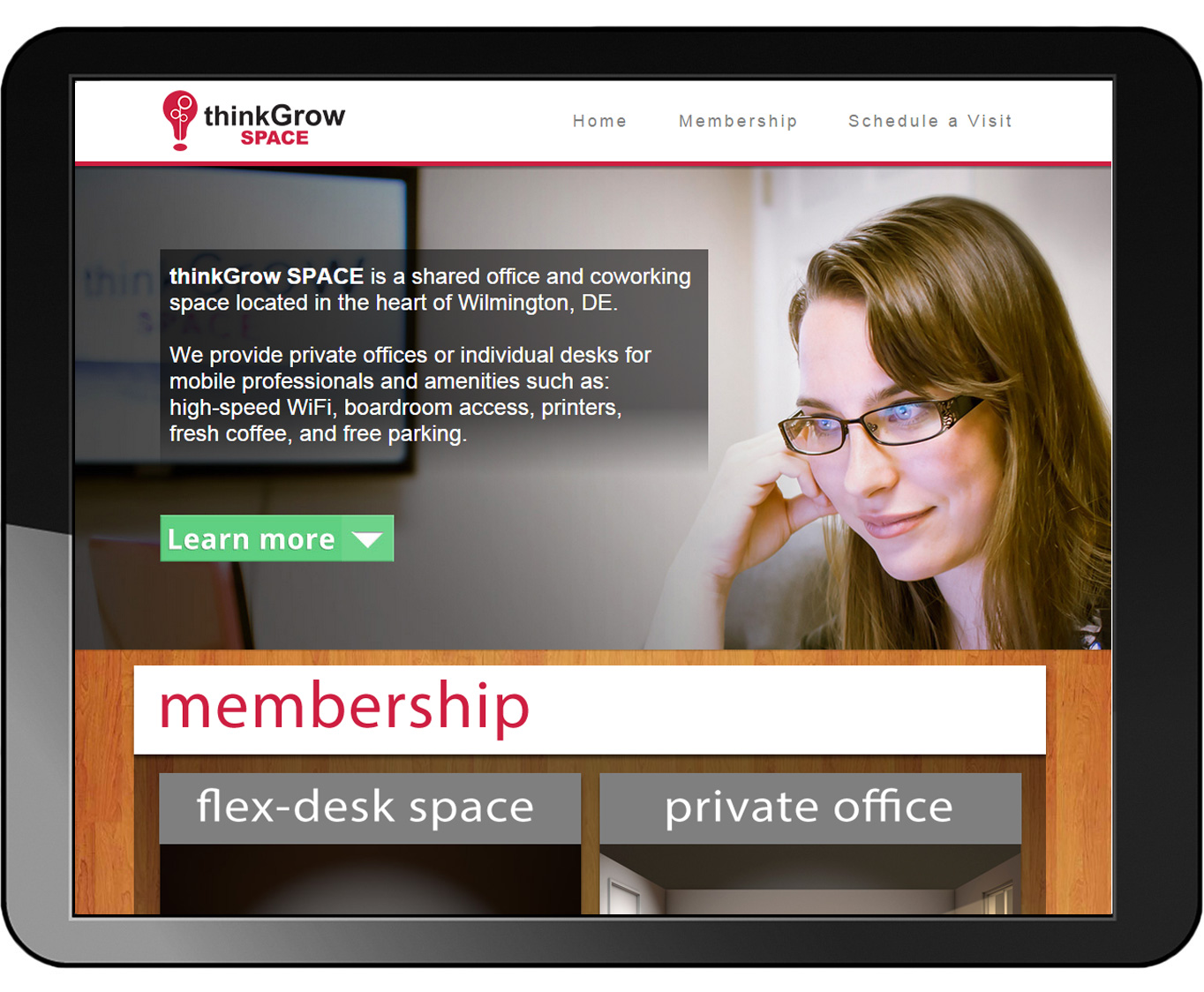 In order to meet the strict deadline of this project, our team worked on designing the physical space and the client's website simultaneously.
The space, a former accounting office, was in need of some minor cleaning and repair prior to renovations being undertaken. While contractors were busy bringing the facility up to spec, our team, after painstakingly measuring every aspect of the space, utilized a mixture of CAD and 3D modeling to create a mockup of the finished design for our client's review.
Before renovations:

3D mockup of the space: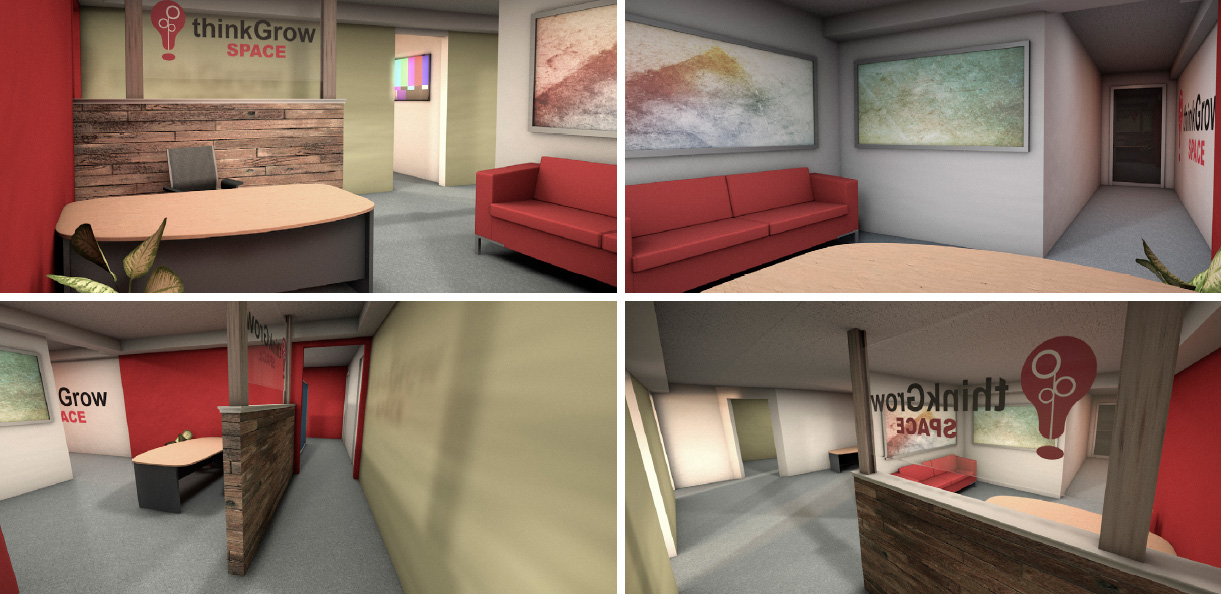 After renovations: